Yongsheng touching stories | "keeping you company to the end" is the aesthetics of our eternal love ~
Release Time : 2020-08-20
/
From : CIFI YS Service
/
Page Views :
One steward of ours said that propergy management may invovle such small matters as whether a green leaf grows healthily, whether a cigarette butt falls to the ground, or such big matters as saving valuable lives and protecting the owners' assets. In either cases, it requires us to live up to the owners' trust, to keep a sense of duty, and attentively deliver a good job.
On the frontline of fire
Nanjing·Zhengyi Service Area
At 10 a.m. on July 6, Zhang Dequan, an order clerk in the North district of Zhengyi Service Area, Nanjing, was directing vehicles, when he saw a van emitting thick black smoke.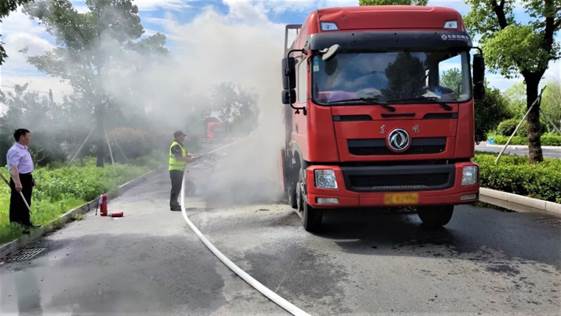 Zhang immediately judged the vehicle to be on fire, notifying instantly the leadership and colleagues to help, and rushing over to the van with a fire extinguisher. After arriving there, he foudn the van loaded with roll paper. And the spreading fire made it hard for him to use the fire extinguisher.
Zhang immediately arranged for his colleagues to close the ramp to block the off-ramp vehicles and evacuate the onlookers. With the help of his colleagues, Zhang used a high-pressure water gun to fight the fire. After the fire was under control, he sprayed dry powder until the fire was completely put out.
The property management personnel are also "119". Professionally trained, they managed to extinguish the fire in time, saving more than half of the vehicle and the cargo, and avoiding a serial accident...Thumb up to them, please!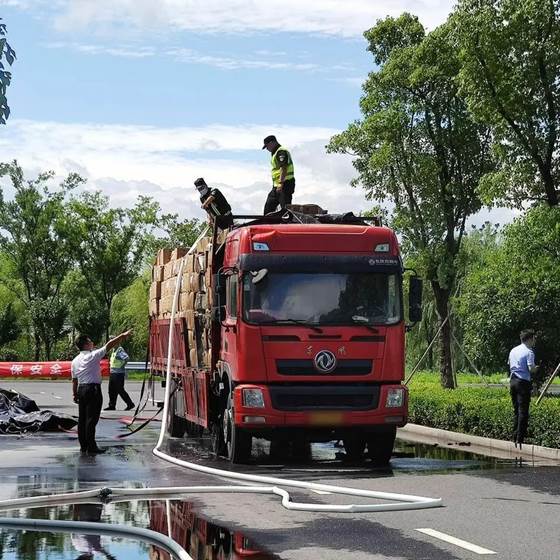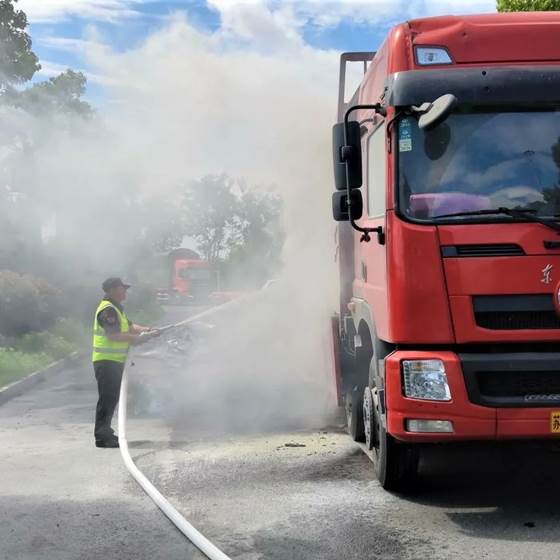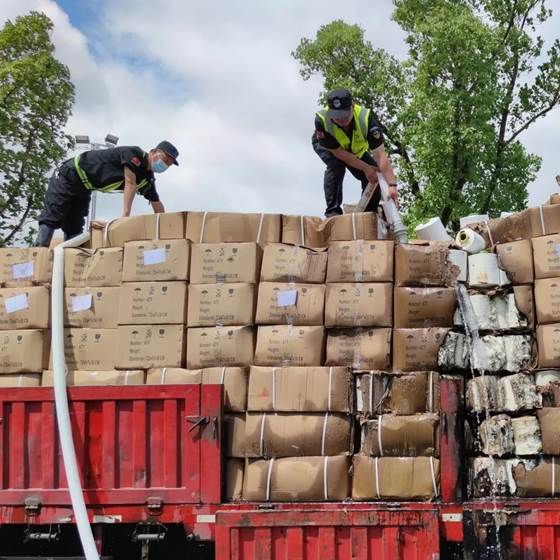 Unparallel Experience, Yongsheng Think-tion, Yongsheng Bowyer Butler, Linjiu Technology
Yongsheng Yueze Public: All for the customers, and we feel it worthwhile!
Fight the clock with Death
Chongqing · Langxiangjun
At 9:23 a.m. 30 July, Zhang Guojun, the steward at Chongqing Langxiangjun, received a call from the owner Ms. Xiao, whose voice was very weak. She said she had a heart attack, feeling out of breath and, very unwell. Zhang, while comforting her on the phone, rushed to the her home with the order clerk Lang Hongwen.
At 9: 50, Zhang and Lang knocked on the door, and when she opened the door, she saw Ms. Xiao's pale face and limp body. Zhang felt it quite serious, knowing that Ms. Xiao lived with her only 4-year- old granddaughter at home, and her son, working in the district county, could not come back in a short time. Zhang made a quick decision. Together with Lang, she supported Xiao down the stairs and took a taxi to the nearest hospital.
At 9: 50, hardly had they arrived at the hospital when Zhang checked in for Ms. Xiao and paid from her own pocket several thousand yuan for the inspections. While waiting for the diagnosis, Ms. Xiao suddenly shivered and shouted that she felt cold, with sweats breaking out on her forehead. She could not keep sitting up, her whole body sliding down to the chair, and her face pale.
Zhang, though frightened, rushed to the medical room and borrowed a quilt cover. She carefully wrapped it on Ms. Xiao, trying to warm her up. The little granddaughter held her grandmother tightly, fixing her big eyes at our steward. Zhang smiled and comforted the little girl, "Baby, don't be afraid, the doctor will sure save your grandma!"
At 10:00, Xiao was carried to the emergency room for rescue, while Zhang and Lang stayed outside to look after her granddaughter and contact her son. Hearing that his mother was in the emergency room with the help of the property management, the son was very grateful and kept thanking them on the phone.
At noon, Xiao came out from the emergency room, and underwent various functional tests, with Zhang and Lang accompanying her all the way. It was not until about 4 p.m. that the inspections were completed. Following the doctor's instructions, the two carefully sent the owner home.
The next day, to show his gratitude, Xiao's son made a special 400 call to praise Zhang and Lang: "Thank you very much! Had it not been for your timely help, I don't know what would have happend to my mum. I am lucky to meet such a warm property management. Again, thank you very much!
Ms. Xiao, an owner in Chongqing, had a sudden illness, but we were more determined than at any other time. May you be accompanied by our kind colleagues, who will always show you care, warmth and love. All my stories are about you.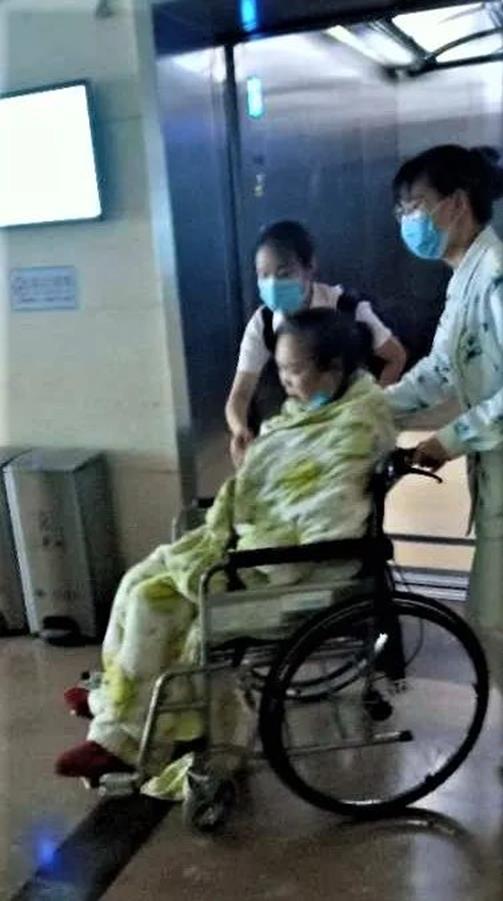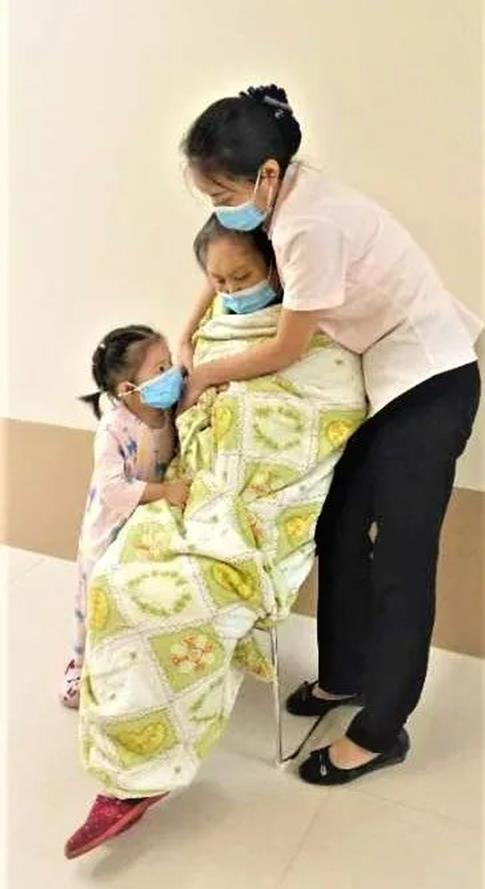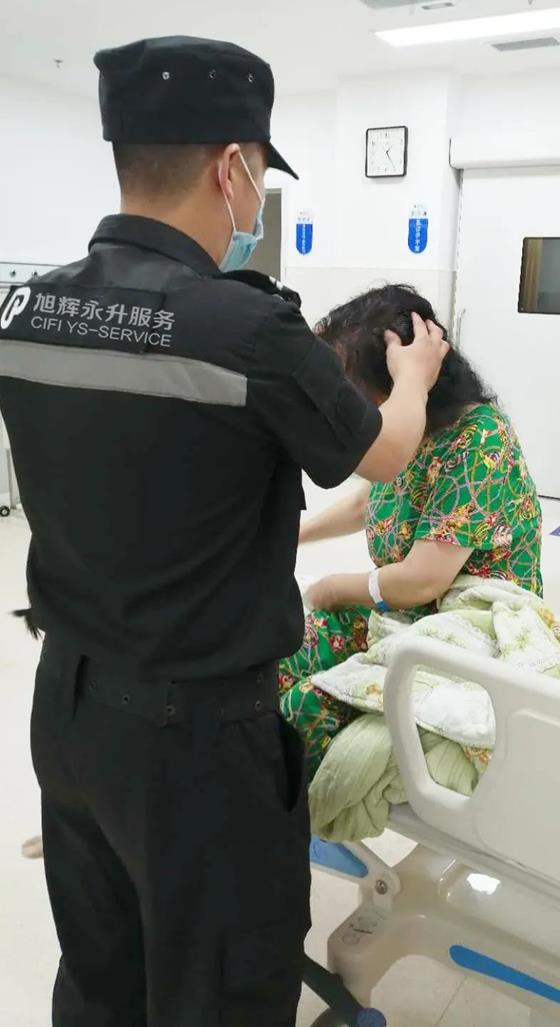 Lucky Parking, Yongsheng Think-tion, 37 ℃ Community, and Linjiu Technology
Yongsheng All-rounded Steward: All for the owners, and we feel it worthwhile.
Yongsheng Bowyer Butler: Our colleagues are so warm and kind, and they really move me!
Emergency patient
Shenyang · Yufu
"Is it the property management? I need your help!"
On the afternoon of August 11, steward Zuo Siyu at Shenyang · Yufu received an emergency call from the owner Mr. Chen, saying he was very ill at home, and hoping for the property management to pay a visit to his home. Hanging up the phone, Zuo and Zhang immediately ran to Building 2, opening the door and getting in the elevator without a second's delay.
Arriving at the owner's home, Zuo found only the owner, Mr. Chen, and his 5-year-old child at home. Zuo knew that Mr. Chen had just been discharged from hospital, and his kidneys and gallbladder had failed to various degrees and were accompanied by various complications. Zuo immediately contacted Mr. Chen's wife. But she found that Mr. Chen was not conscious enough to speak. Zhang took out the cell phone and tried to get Chen to type the message, but he was unable to do it. Zhang hurriedly helped Mr. Chen to put on his coat and shoes.
Mr. Chen's wife returned home in 10 minutes. Zhang, together with her, supported Mr. Chen to the hospital. Mr. Chen's wife was worried about her child, who was unattended at home. Zuo Siyu volunteered: "Don't worry, I will take care of your child. Just him to the hospital!" Zuo took the kid to the office. And it wasn't until around 7 p.m. that the kid's grandmother came to take him away.
That is how our stewards respond to the urgent needs of the owners, treat them like family, and help them solve the problems. When the owners have needs, we are always there!
The owner in Shenyang Mr. Chen suddenly fell ill, and the first one he thought of was our property management. And then our colleagues became the "120", rushing to his aid without any delay... With us, you may rest assured; to meet your needs, we are running rather than walking!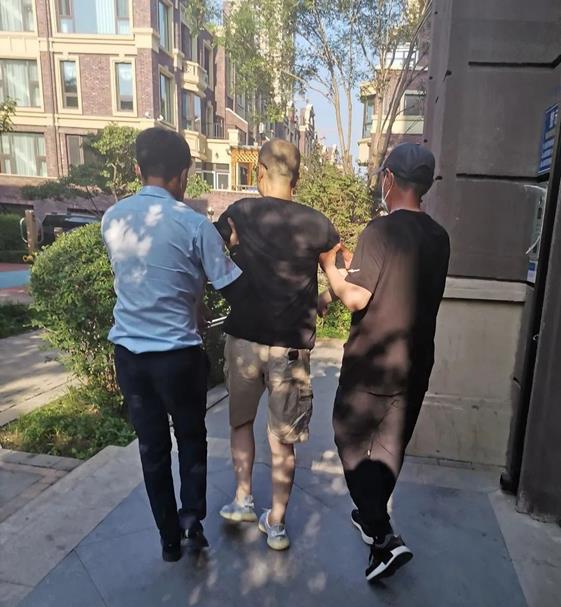 Unparallel Experience, Yongsheng Think-tion, Yongsheng Bowyer Butler, Linjiu Technology
Yesterday: Thumb up to the stewards who concern themselves about countless matters every day.
As wishes come true: Good for you who are shining with positive energy!
We fight hard every day
We'll stay with you to the end
Practice skills to make your life better
Follow strictly the standards for your sake
Run through the community driven by our love for you
Overcome difficulties and dangers for your safety
……
Be the customers' first choice
Work hard towards a better life
The simple aesthetics of our love for people