Headline of Yongsheng | CIFI YS-SERVICE Achieves Strategic Cooperation with JSAI!
Release Time : 2020-11-03
/
From :
/
Page Views :
On November 3, CIFI YS-SERVICE and CIFI Apartment Leasing reached a strategic cooperation with Jiashan State-owned Assets Investment Co., Ltd. ("JSAI"), and the the signing ceremony of Shancheng Long-term Apartment Leasing Project was held in Jiashan. According to the agreement, CIFI YS-SERVICE will be officially relocated to Shancheng Long-term Leasing Apartment, a key livelihood project in Jiashan County.
Signing Ceremony
Mr. Zhang Chunqiang, General Manager of JSAI, Mr. Mo Fei, President of CIFI Apartment Leasing, Mr. Tian Yu, Vice President of CIFI YS-SERVICE, and other representatives of leaders of the three parties attended the ceremony.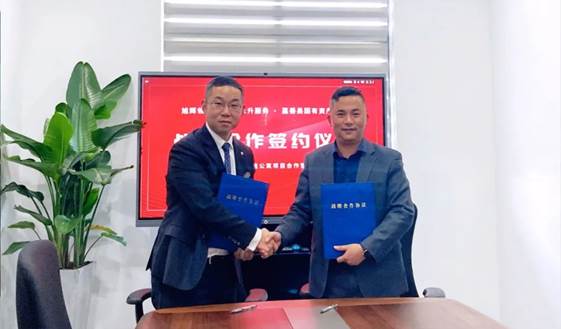 Signing Ceremony
Mr. Tian Yu, Vice President of CIFI YS-SERVICE, said that CIFI YS-SERVICE has always been the preferred smart city service brand of customers. It was their common missions that make this cooperation with JSAI and CIFI Apartment Leasing happen. They would create a good life together, building a wonderful homeland for the people in Jiashan County!
Work together to build a wonderful homeland
As a state-owned assets operator with a large asset size and great profitability in Jiashan, Jiaxing, JSAI is responsible for reforming and transforming the state-owned assets in Jiashan, deepening state-owned economic layout and structural adjustment, optimizing and innovating the state-owned assets management system. When serving regional economic development, the company pursuits the goal of making profits. By professional and marketized operation, and improving urban comprehensive supporting facilities and management, in addition to maintenance and appreciation of values, it ensures that the state-owned assets can be both invested and withdrawn, which helps improve Jiashan's strength of economic development.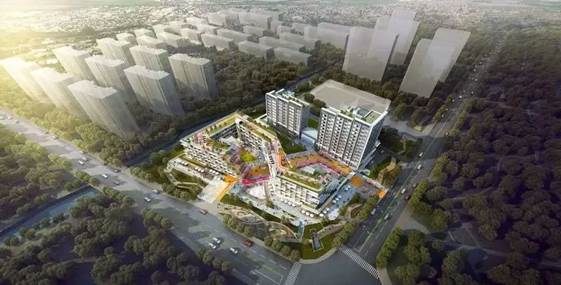 Sketch Map of Shancheng Long-term Apartment Leasing Project
Shancheng Long-term Apartment Leasing Project, located in the core area of Jiashan New Area, covers 25,000 totally. With 375 suites of apartment, the project will become the new accommodation landmark of Jiashan.

Make concerted effort to create a good life
CIFI Group, as a "good life service provider" and "urban comprehensive operator" aiming to create good life for customers, is engaging in various business activities. It is also dedicated to building an ecosphere of real estate as a resource integrator.
Being sister companies of CIFI Group's "Real Estate +", both CIFI YS-SERVICE and CIFI Apartment Leasing cooperate with each other for the first time. They are dedicated to providing comprehensive service for the city through joint exploration and innovation, so as to create numerous possibilities for goo urban life.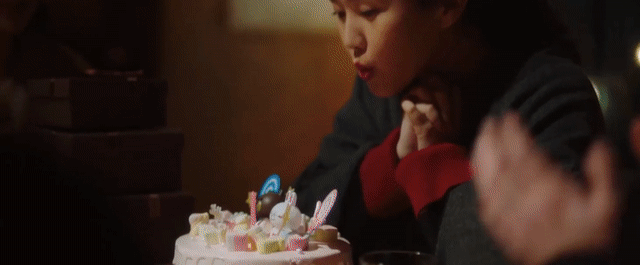 Video: From the Promotional Video of CIFI Apartment Leasing
CIFI Apartment Leasing with both CIFI real estate and creative business sectors devotes itself to building the living service platform of 1 million level and the assets management platform of 10 million level. Its three product lines, i.e. the comprehensive leasing community Youmi Leasing Community, the apartment brand for white collars Youmi Apartment and the serviced apartment Boleshi, cover the full life cycle of users and meet the demand of different tenants. Adhering to the mission of "making apartment affordable and comfortable", CIFI Apartment Leasing provides new accommodation experience featuring "accommodation + life + social event" for the young who pay attention to the feeling of experience. Therefore, it is the first choice of the new generation of urban youth who prefer to lease high-quality apartment.
Group Photo
With the concept of making joint efforts for win-win solutions, CIFI YS-SERVICE satisfies and surprises customers by means of its high-quality professional service, which keeps earning trust from customers. In the future, we will continue to improve the scenes of urban life based on smart S&T and humanistic care, explore and cater for upgrading of smart ecosystem, so as to create more intelligent, healthier and more comfortable urban lifestyle!

Statement: This document, containing the content and photos of CIFI YS-Service, is based on the cases of CIFI YS-Service.For information only (rather the purpose of making profits.