Two Years After IPO|CIFI YS-SERVICE Goes Hand in Hand With You for a Win-Win Future!
Release Time : 2020-12-04
/
From :
/
Page Views :
CIFI YS-SERVICE is always there for you every step of the way. We have been doing business hand in hand with our partners both inside and outside of our organization. In our cooperation as a united team, we reach out to partners at both ends, share our accomplishment and grow together.
CIFI YS-SERVICE held the supplier conference in Shanghai on December 4, with the theme "Hand in Hand for a Win-Win Future". More than 30 representatives of strategic partners, including nearly 20 talent suppliers and recruitment websites from all over the country, were invited to the conference.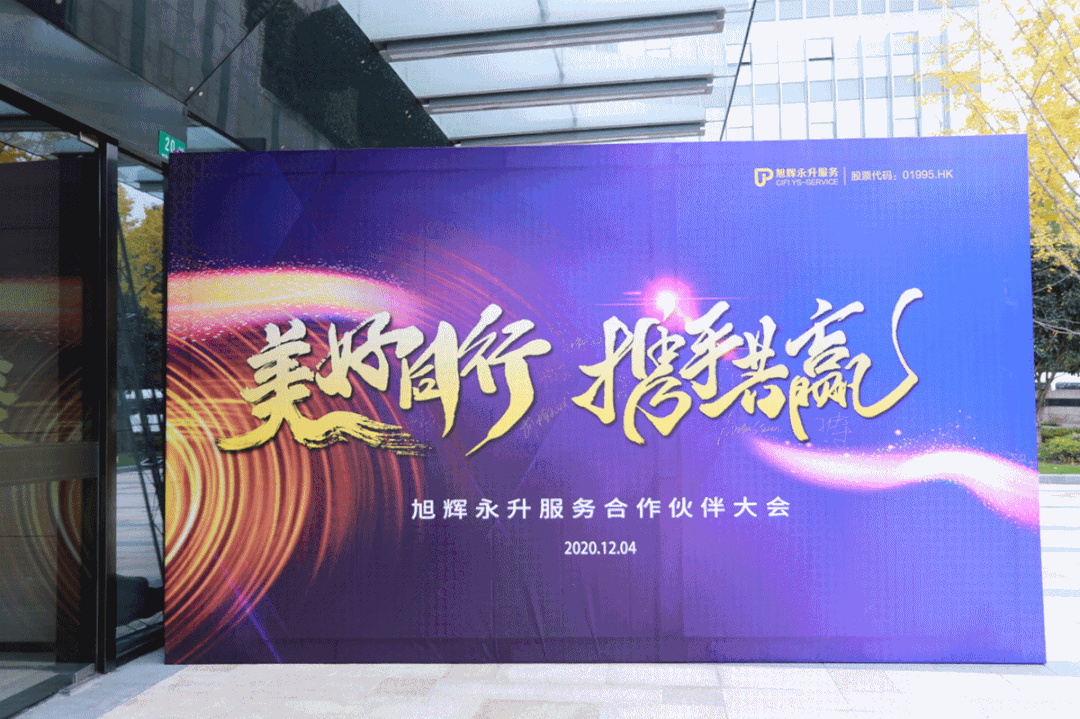 At the event
The conference delved into the trend of property management industry, YS's strategy for future development, strategic planning for talents and standards for strategic partner management. It aimed to strengthen the communication with our partners, introduce excellent partners, and attract more elites to join CIFI YS-Service. This has provided strong talent support for YS's "first-five" strategy after IPO, so that partners and YS can work "hand in hand for a win-win future"!
Hand in Hand for a Win-Win Future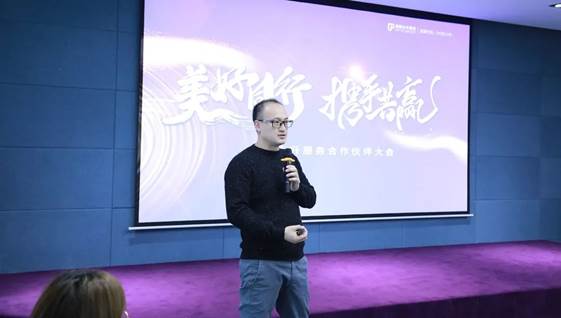 Remarks by Mr. Liang Bin, the Vice President at YS
Different property, different YS. In view of the ongoing trend of the property management industry, CIFI YS-service believes that "the industrial upgrade is the choice of the times". In 2020, we carried out organizational reform and talent restructuring, and reset the upgrading organizational password.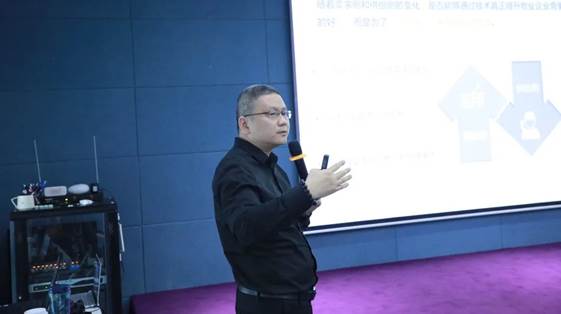 Mr. Li Chuan, Chief Data Officer at YS
Technology enables "new property". Along with the change in the demand side and supply side, property enterprises' ability to raise competitiveness through technology is no longer just good-to-have, but necessary for their survival. In order to realize our mission and vision, CIFI YS-Service needs to re-establish our collective awareness and rebuild ourselves. We need to build an open ecological platform with online and offline integration based on data and algorithms, so as to provide users with the most cost-effective service experience.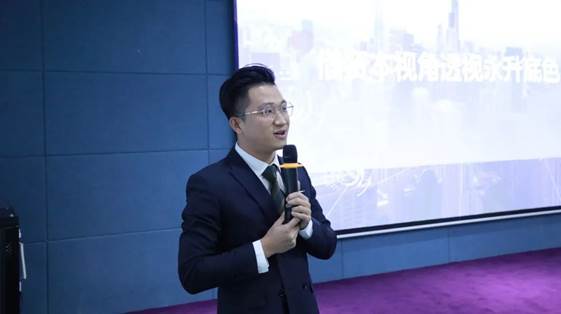 Mr. Yan Xian, Investor Relations Director at YS
Capital-wise, YS has the power, promise, prospect and imagination. We can advance boldly as well as grow slowly but surely. We have high PE ratio in the capital market, while investors are optimistic about our long-term development. We are as powerful as we are compassionate. In the future, we will go even faster on the right track and win the race against ourselves!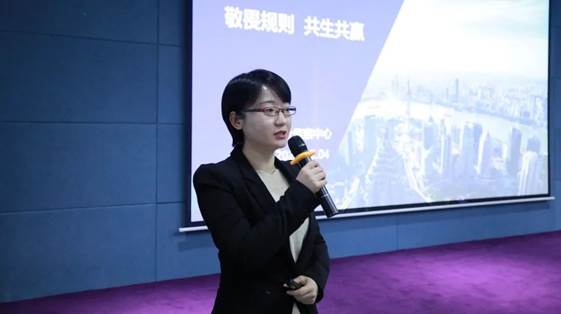 Ms. Zhao Hui, General Manager of the Audit Supervision Center at YS
Have respect for the rules and work together for a win-win outcome. Those who share the same values travel together. CIFI YS-Service chooses its fellow travelers based on values and long-term interest consistency. We value and comply with the contract, and seek long-term cooperation with our partners for common development and a win-win outcome!
The conference closed with the speech of Ms. Bai Yu, the Director of Recruitment at Human Resource Administration Center. Work together for a brilliant future. CIFI YS-SERVICE is committed to creating a high-standard, high-quality ecological platform for talent supply in the industry. Adhering to professionalism, precision, sustainability and win-win result, we stand ready to share our accomplishment with our partners. Let's work hand in hand for a win-win future!
PART 2 / CIFI YS-SERVICE
Awards for Outstanding Partners
We appreciate our partners for bring us specialized talents from various fields in order to adapt to YS's need of service innovation, which has laid a solid foundation for our rapid growth at the same time.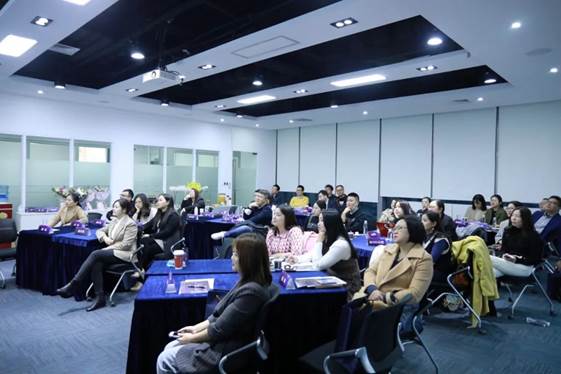 At the event
At the conference, we shared our accomplishment with our partners by awarding Gold Medal Hunter and New Power of the year.

CIFI YS-Service|Gold Medal Hunter
Guangzhou Sing Soeng Enterprise Management Consulting. Co. Ltd.
Suzhou Mingshimeng Enterprise Management Consulting. Co. Ltd.
Shanghai Lyu Ji Enterprise Management Consulting. Co. Ltd.
G&E Human Resources Co. Ltd.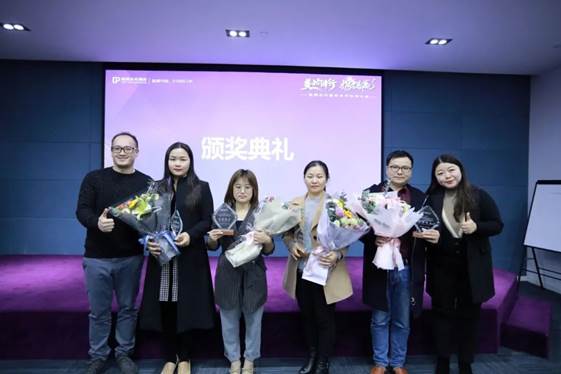 CIFI YS-Service|New Power
- You Pai Zhen Pin (Shanghai) Enterprise Service. Co. Ltd. -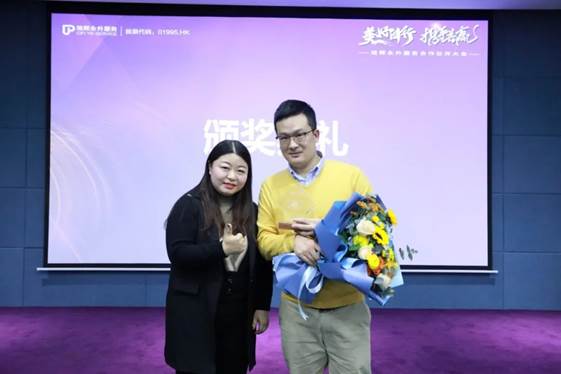 The core of service is talent. An excellent workforce cannot be built without the strong support of our recruiting partners. CIFI YS-Service has always upheld "openness, sharing, trust and cooperation", and worked with our partners for common development and win-win results. We hope that more enterprises will choose CIFI YS-Service and work with us for a brilliant future!
Statement: This information includes the service contents and photos of YS Service and is based on the cases of the compnay.It is for learning and communication only, not for profit purpose